You deserve great benefits from your first day as a member and beyond! NBMBAA offers exclusive access to special savings on computer equipment, air travel, car rentals, moving, credit cards and more. Details on all of our membership benefits are available when you log into our Membership Services Center.
As a member of the NBMBAA, you can take advantage of a wide range of special offers and perks, including:
Receive an official NBMBAA Certificate and ID Card.
NBMBAA.TV provides online access to full-length videos of executive level workshops, professional development sessions, and plenary discussions with industry leaders.
Access to Black MBA Access Pages an Entrepreneur's Phone Book for members who are company owners and want to list their products and/or services on our website, which receives 20,000+ hits per day. Only NBMBAA® members will be listed in the phone book, but it is accessible by anyone visiting our site. Download Black MBA Access Pages.
Access to NBMBAA Employment Network® program.
Discounted registration to the NBMBAA Annual Conference & Exposition.
Membership in your local chapter and access to all local chapter benefits, services and events.
Receive our National Black MBA Association's national and local newsletters.
Subscription to our publication, Black MBA, and eligibility for a special feature in "Members on the Move" column. Effective March 1, 2010, student members will receive the Black MBA magazine only.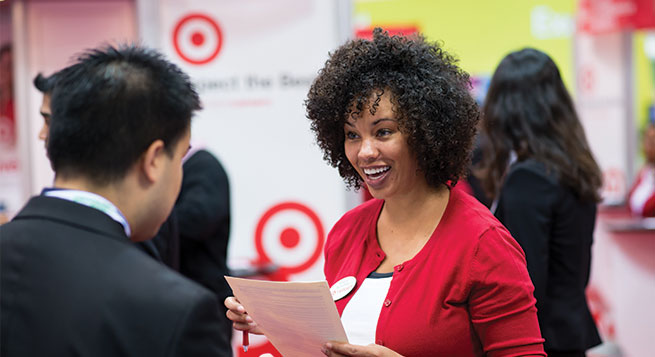 The strength of the National Black MBA Association as an international organization lies in its extensive network of local Chapters. As such, the Twin Cities Chapter is a highly respected organization in the Minneapolis-St. Paul area. Since the Chapter's inception, the Twin Cities' corporate community has openly embraced the contributions the organization has brought and will bring to the Cities. This relationship offers our members excellent opportunities to network with the Twin Cities' business community and to make valuable and meaningful contributions to the Cities. In addition, by being a part of this Chapter, our members are making an investment in their own professional development.
This is an organization that enables its members to offer their skills in helping those that will follow by being a successful role model for guidance and counsel. Through increased membership, our Chapter and the organization, as a whole, will better meet the needs of members and the communities we support.
Membership Types
The NBMBAA offers three cattegories for membership. With Professional membership, Associate membership and Student membership, there's a level that provides the benefits you need and the access you want. All NBMBAA memberships are for one year from the date enrollment or renewal.
Professional Membership status includes professionals with a graduate degree in any particular field (MBA, MHA, MPA, MS, MA, JD, etc.). $150/year
Associate Membership status includes professionals without a graduate degree but with extensive experience or entrepreneurial success. $150/year
Student Membership status includes students enrolled in any graduate degree program (a two-year limit). New/Renewing members need to submit evidence of matriculation into a graduate degree program (i.e. a copy of a current school ID card or registration). $75/year